The Temple of Love & Urn of Broken Hearts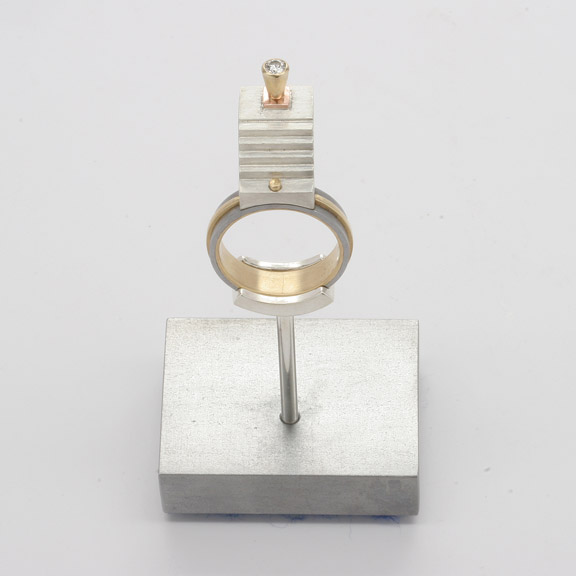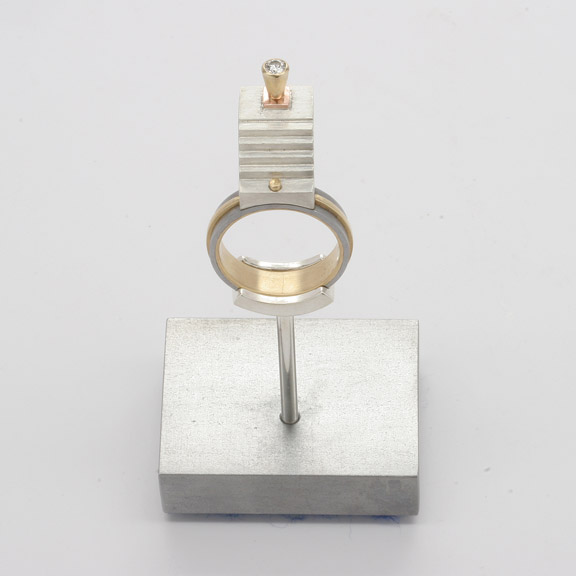 The Temple of Love & Urn of Broken Hearts
The Temple of Love and Urn of Broken Hearts. 18k yellow gold, 14k rose gold, steel, and Argentium™ silver (a low/slow tarnishing 93.5% pure silver alloy). 0.10ct. VS, f-g diamond. Size 6 ½; not sizable. 4.9mm wide shank, "stairs" plus shank ca. 15mm wide; hight to top of "alter" ca. 17mm.
Steel and sterling silver stand comes with ring for displaying it as table sculpture.
After depositing a broken heart into the Urn of Broken Hearts at the bottom of the stairs, the Priests of Love very slowly climb the stairs to the Alter of Love. There they invoke specially selected powers of the universe to bring better results with the next love. Their fees are small, and most consider it money well spent. There are no guarantees—love and life are too uncertain. The ceremony is based on a mysterious, and little known ritual of ca. 2000 B.C. (11th dynasty, Middle Kingdom) Egypt … or somewhere nearby.
<Back to: More Rings